Advancing Spatial Information Infrastructures
Innovating Methods and Technologies to Unlock the Value of Geospatial Data
Spatial data sets play a key role in supporting environmental planning, smart mobility, renewable energy forecasting, climate change adaptation, disaster risk reduction and risk management, and many other applications. Our mission is to facilitate the availability and use of spatio-temporal data by innovating the methods and technologies for creating, managing, sharing, analyzing and visualizing the derived information.
52°North pursues three interrelated disciplines.
Research Data Infrastructures:The development of RDIs is based on 52°North's experience in Spatial Data and Spatial Information Infrastructures (SDI/SII). A key component is the provision of Analysis Ready Data (ARD) for subsequent processing and analysis workflows. This is closely related to Spatial Data Science.
Spatial Data Science: The true value of existing data sets can only be unlocked by transforming data into information. Using classical and modern machine learning (ML) approaches, we facilitate this transition.
SDI Innovations: This addresses the technical solutions used to bring SDI and analysis to life. The research and development of new SDI architectures and concepts on modern IT systems facilitates the discovery of the true potential of spatial data.
We believe that applied research is best complemented by the development of operational solutions to create tangible added value in practice. This combination transforms scientific results into relevant "innovations". 52°North supports the development of operational solutions by offering professional services such as training and consulting services, software engineering or data analysis.
A central idea is co-development with our project partners, customers or a wider community. This allows us to address real world problems with our innovations. The following sections provide an overview of our research and development activities.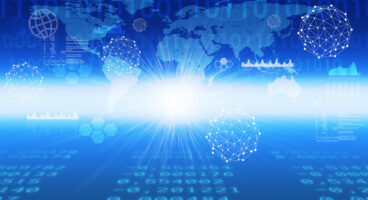 Enabling the efficient flow, management and visualization of research data.
How we work
We conduct applied research. Our work starts with targeting and understanding real-world problems in selected application domains and the associated needs for innovation in the information and communication technology (ICT) infrastructure. We identify and discuss new approaches and apply common research methods to validate our ideas. Much of this work is experimental software development leading to prototypes that can be matured into operational solutions in collaboration with the developer community. A particular focus is the evaluation and adaptation of new approaches related to current GeoIT trends.