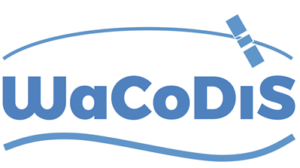 As the WaCoDiS project comes to an end, the project members invite you to attend the presentation of their results. The final presentation takes place virtually on January 19, 2021 from 9:00 – 11:30. 52°North's Sebastian Drost demonstrates the automatic processing.
Current and reliable data are a prerequisite for sustainable and economic planning in the wake of digitalization. They are also a precursor for possible automation of processes.
The WaCoDiS research project addressed, among other things, the following topics
– development of algorithms for land coverage
– system architecture for automatic satellite data computing
– processing of satellite information.
More information, the program and the registration form can be found at the Wupperverband's website.
Please register by January 14, 2021 at the latest.
*Note: This event will be held in German.