Geospatial Data Platform Consulting
Supporting the process of developing a suitable system architecture
FORLIANCE developed a Monitoring and Communication Platform to provide clients with digested and analyzed project performance data, thus improving project management and enhancing their climate action reporting. By removing the barriers for transparent data transfer along the supply chain, this platform strengthens the connection between carbon project owners and climate conscious corporates.
52°North supported FORLIANCE in the development of the Monitoring and Communication Platform. We organized a workshop and provided consulting services in 2021. The purpose of the workshop was to systematically gather the relevant requirements and use cases influencing the system design. As a workshop follow up, we analyzed the input and derived recommendations for the design and implementation strategy.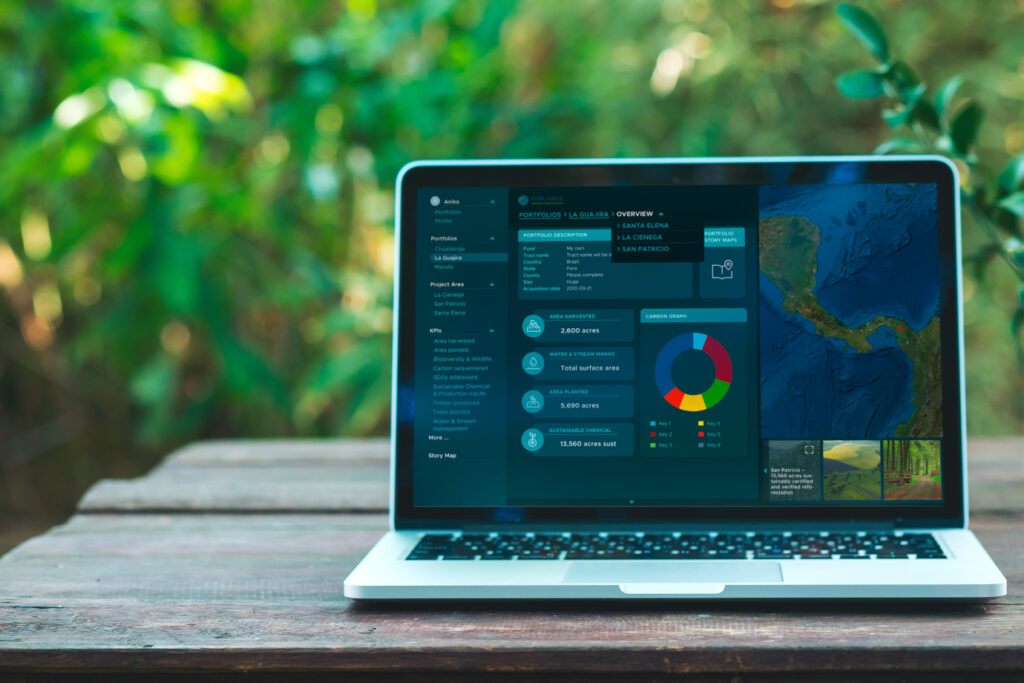 Our team realized the proposed platform by April of 2022 and implemented further improvements during the summer. It's architecture features a GeoNode instance as the backbone for all geodata and project metadata. A sophisticated metadata layer allows the system to operate a multi-tenant setup: multiple customers of FORLIANCE use the same portal to access their individual project information. These information are presented with a browser dashboard application developed with Angular and OpenLayers. In addition to the realization and deployment, we provided new FORLIANCE staff members with onboarding and training sessions.