European Marine Observation and Data Network
Marine data ingestion and safekeeping in/for EMODnet 
The European Marine Observation and Data Network (EMODnet) brings together more than 160 organizations to improve the harmonized sharing of marine data. As part of the larger EMODnet context, EMODnet Ingestion 2 works on facilitating the data publication process. This in particular includes the EMODnet Data Ingestion Portal, which helps data managers publish their data following open data principles.
52°North's role in EMODnet Ingestion 2 is that of an expert on Sensor Web technologies. Based on results from previous projects, such as SeaDataCloud, we support the consortium in challenges related to sharing near-real time observation data streams. This includes not only the development of best practices and guidance, but also the creation of dedicated demonstrators and show cases.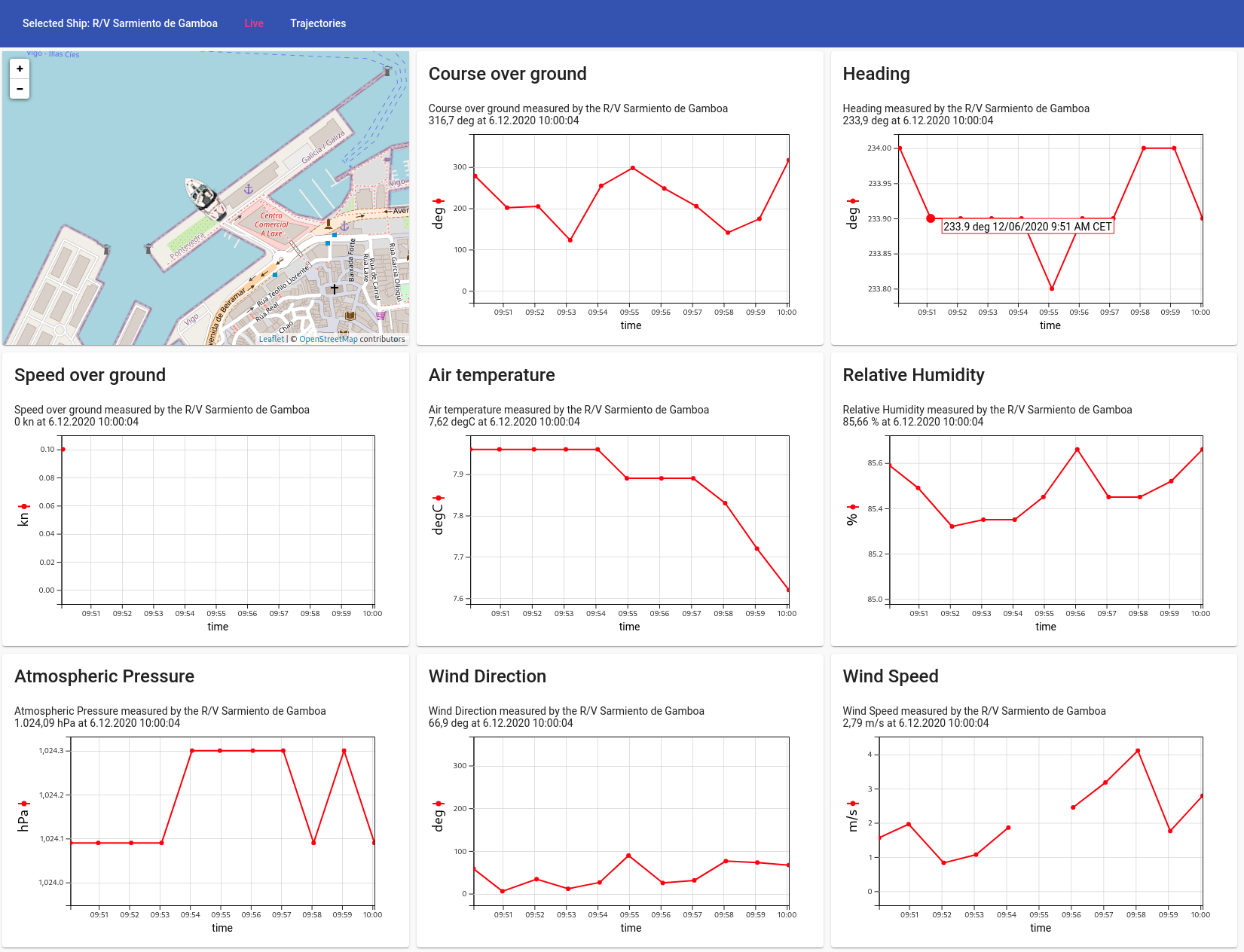 In 2020, 52°North focused on two main tasks. We contributed to the enhancement of Sensor Web best practice guidance and exemplary demonstrators. In addition, our team cooperated with several partners to enable research vessels to share their near-real time tracking data using interoperability standards, such as MQTT and the OGC SensorThings API. This resulted in a data publication workflow built on top of the Eurofleets Automatic Reporting System (EARS). The workflow is currently/already  deployed on several research vessels, e.g. "Belgica" (Royal Belgian Institute of Natural Sciences), "Sarmiento de Gamboa" and "García del Cid" (both CSIC).