Digital Logistic Chain Management for Harvesting Silage Maize
Methods and technologies to support predictive planning and control of cooperative agricultural processes
prospective.HARVEST aims to realize an information infrastructure that proactively supports agricultural processes, using silage maize harvesting as an example. An open, service-oriented architecture has been specified, implemented and tested. It provides novel services for planning and controlling the harvesting campaign and pro-active adjustment of the harvester by utilizing various data sources, such as the machines themselves, Copernicus satellite data or other external data sources.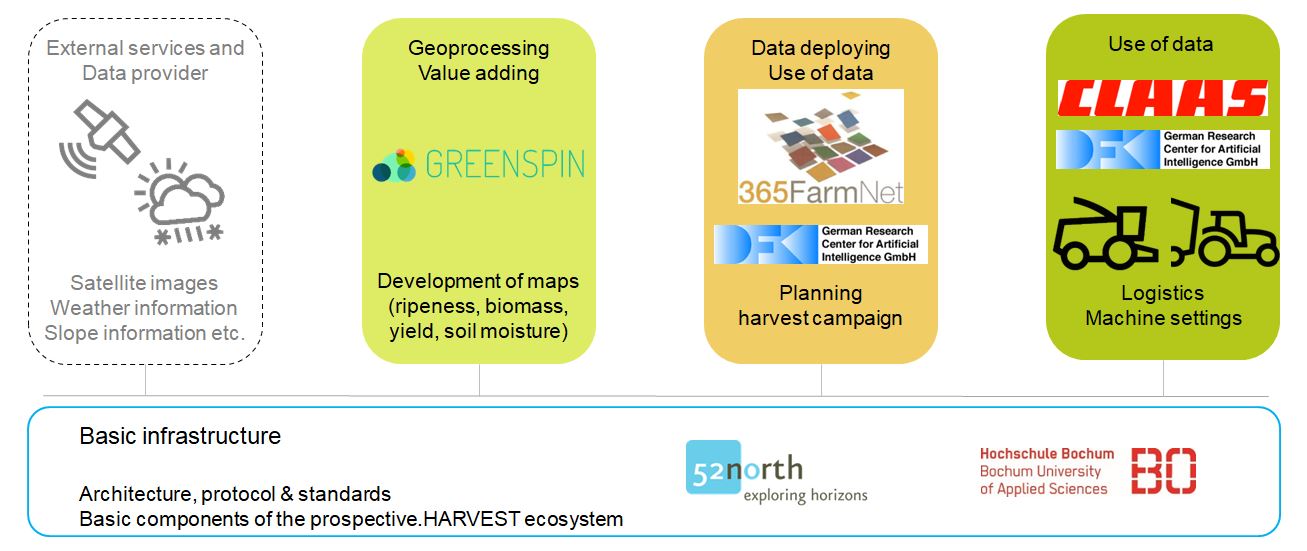 Service Architecture Specification and Implementation
We develop methods and technologies to support the predictive planning and control of cooperative agricultural processes exemplified by the harvest of silage maize. Explicitly, 52°North specifies the prospective.HARVEST ecosystem, i.e. the service architecture. In addition, we design and implement the base component of such an ecosystem and plan the integration and evaluation of the different components in three different field tests.